TCOYD (Taking Care of Your Diabetes)
GlucoLift® is the first product to earn the TCOYD Approved Product Seal.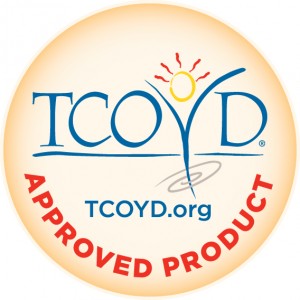 GlucoLift® was selected as one of only 3 "New and Notable" products by the American Diabetes Association's publication, Diabetes Forecast, in their Consumer Guide for 2012.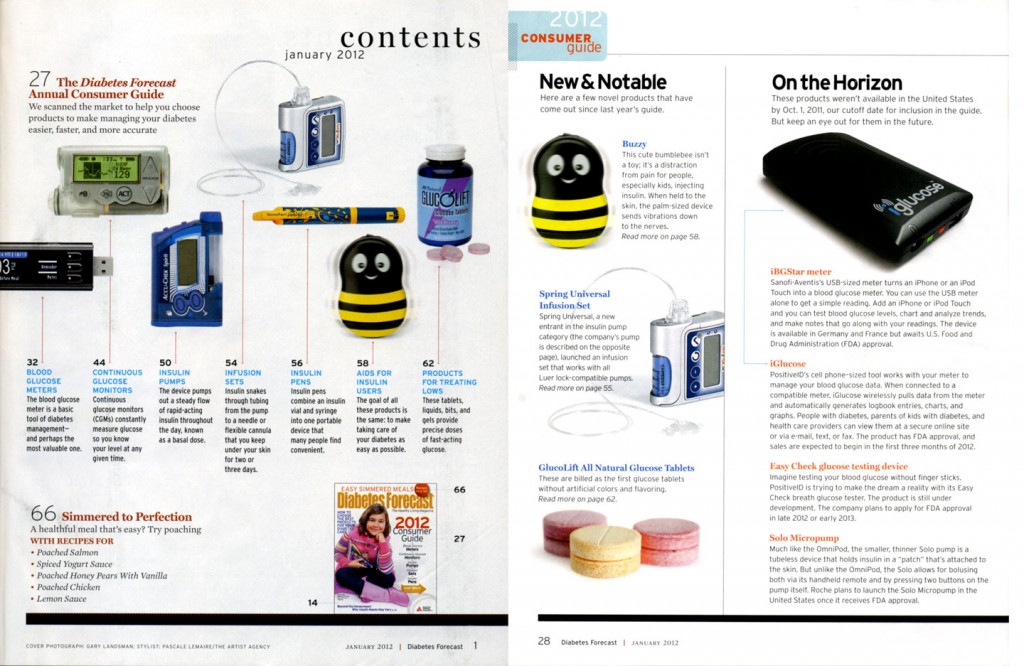 One of the oldest and most widely-read diabetes blogs, Six Until Me is written by Kerri Sparling.
"These Glucolift glucose tabs have a flavor palette that doesn't gross me out, which may not sound like a ringing endorsement, but it is.  After decades with "orange" and "purple," it's a pleasant change to have a flavor that's more than just a color.
While I don't like lows, I do like using a product to treat them that is as natural as possible.Thanks, Chris, for creating something that does the hypo-fixing job and doesn't taste like garbage."

" …I remembered that I had an emergency stash of nasty, artificially flavored raspberry glucose tablets in my bag.  Since I hate the way they taste, I didn't want to use them.  But it was a situation where I felt too bad to even test my blood sugar, so  I grabbed the tablets, chewed four as fast as I could, and felt a fair amount of nausea joining the symptoms of hypoglycemia.  The next day at the Friends for Life Expo, still somewhat traumatized from the raspberry glucose tablet incident, I met Christopher Angell, founder of GlucoLift, a company which produces the first and only all natural glucose tablets – no artificial flavors, colors, or genetically modified ingredients.  If that's not good enough for you, GlucoLift glucose tablets also taste great."
GlucoLift is endorsed by TCOYD Founder and ADA Diabetes Educator of the Year (2009) Stephen V. Edelman, MD
"As an endocrinologist and co-founder and director of the largest organization dedicated to empowering diabetic patients to better manage their own disease, as well as a type I diabetic for over 40 years, I've tried just about every diabetes product on the market. GlucoLift® All-Natural Glucose Tablets are the first glucose products to earn the TCOYD Seal of Approval™, and what I use to raise my blood sugar when it gets low. I like that they don't use artificial colors or flavors, which serve no medical purpose, and I especially love how they taste.
One of the biggest problems I see with my patients is that they often do not carry anything with them in case of hypoglycemia. GlucoLift glucose tablets are a convenient, effective, and portable solution, and taste so good you won't want to leave them at home. I recommend them for anyone at risk of low blood sugar."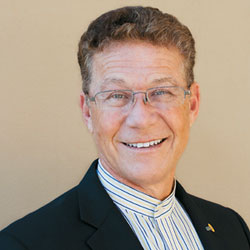 Stephen V Edelman M.D. (Type 1 Diabetic since 1970)

"Even if I didn't love the people behind the product, I'd seriously love GlucoLift.  Because these all-natural, non-GMO tablets are healthier than your average glucose tablet, and they taste so much better.  I can attest to this because Chris is always kind enough to gift some to me when I see him.  I've finished the whole bottle of Cherry flavor, and I usually hate anything cherry flavored but these were really good!" 
"Out SUP surfing one day and I had a low, fortunately I had some GlucoLift tabs in the pocket of my trunks. I pulled them out and they were a little wet but, oh well. I was surprised that even though they were damp with salt water, they still tasted better than other glucose tablets."
Ryan Maloney- Athlete-Type 1 Diabetic
 (Age 12)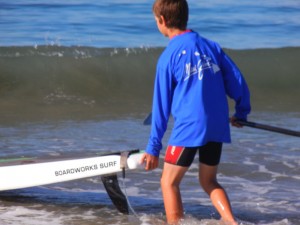 "They are not chalky! These tabs feel and taste like candy….[They] are delicious, efficient, easy, and effective!"

"What struck me though, was just how much I missed them when I ran out and went back to my old glucose tablets.  I almost gagged.  So perhaps at first taste Glucolift tablets don't taste very different-after all they still have the same 4 grams of glucose per tablet, but once you go from these to the regular artificially flavored tablets, oh you'll know the difference.
Let's face it, when we're low, we sometimes want to make the experience a little less crappy so we dig into ice cream or candy.  The truth is that we do best by relying on what our body is in immediate need of and that is glucose.  We also do best to enjoy the way our glucose tablets taste so the experience isn't a complete drag.
So we love the taste:  I love the cherry the most, Ana loves the wildberry flavor the most, and others have reported that they are head over heels for the orange cream flavor.  We love the easy flip lid that allows easy access while trembly and low.  And we love that someone acted to fill a diabetic consumer void.
We're happy to give this product a big thumbs up."

"We're definitely big fans of getting rid of dyes and other artificial crap! We agree with Chris that there's enough artificial garbage in the food we all eat already, so no need to add it to our glucose tabs."